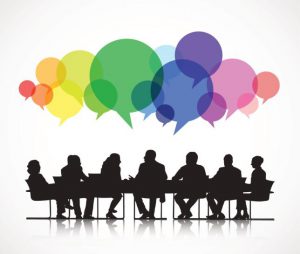 Last year I worked with a diverse range of groups and organisations including; small community and voluntary groups, agency representatives, rural communities, people who use the mental health services and a faith-based organisation. The work included an equally diverse range of topics such as governance training, community consultation and planning, committee skills training, organisational review and facilitation skills. I've been reflecting on common factors in working with these different groups and communities across varied topics.
I am contracted to work with groups to help people better understand their roles and responsibilities, or to review progress and make new plans, or to learn new skills and ways of working. While I bring a career's knowledge and experience in community development to the work, I also try to ensure a good learning process. I see process as key to facilitating group work. Regardless of the topic or theme, providing a good process enables a group to work well together, to build trust and to work towards consensus.
What does process mean when training or facilitating groups? I think it includes considerations such as;
how to open and close a session
providing an enjoyable learning environment
how to cover the topics
how to include everyone
minding the group/ setting boundaries
the use and sequence of exercises…etc
How this is all put together can be described as the process. Whether the work be for a few hours or a few months, process is the way a training session or event is run. Therefore, when about to work with a group or organisation, part of the work is planning the topic material (the task) and the other part is preparing how it's going to be done (the process). Organisations tend to focus on their task (the what), and tend to pay less attention to process (the how).
I sometimes illustrate this point with the diagramme of the bicycle where the front wheel represents the task; ie the objective, the goods, the service or the
programme being produced, and the back wheel represents the process; such as agreed procedures, roles and responsibilities, clarity on decision-making etc. Both are needed to ensure sustainable progress.
Reflecting on my experience – process is an important common factor and it makes all the difference.
New course for those working with groups, see links below for more information and for booking form;